Why You Should Wear Sunglasses, Even in Winter
With winter settling across the land, many prepare to exchange their sunglasses for toques, scarves, and mittens. But be careful! Don't Rush! Did you know that your eyes are just as stressed, if not more so, in the cold winter weather?
Indeed, those snow-covered surfaces sparkling in the sun reflect the light, multiplying the glare and increasing your visual discomfort. Thus, as you prepare to begin your ski or snowboard season, we invite you to discover why proper sunglasses are necessary.
Beware the Rays … In Summer and Winter!
One would think that the warm summer months pose a greater danger of Ultra Violet Radiation for the eyes. Think again! While UV rays are present throughout the year, they are particularly powerful in the winter afternoon.
Too much exposure to sunlight reflecting off the snowy landscapes can greatly affect your visual comfort and lead to serious consequences. Therefore, it is highly recommended that you opt for sun protection adapted to your outdoor winter activities.
Sun Protection At Heights
The higher you go in altitude, the more your eyes are at risk. Indeed as elevation increases the earth's natural UV filter is reduced, exposing your eyes to higher UV levels and greater ocular risk.
When going out to enjoy your mountain winter sports such as skiing, snowboarding, and even snowshoeing, it is crucial to wear sun protection to avoid damaging your corneas. Inadequate protection could, amongst other things, cause:
Tingling Sensations

Redness

Pain

Tearing

Intolerance to Light
Moreover, descending a slope rapidly without protective eyewear can cause tearing and lead to considerable discomfort in addition to increasing the risk of corneal frostbite. Outdoor conditions during winter sports can subject your eyes to numerous risks, including:
Snow Blindness

Photo Keratitis

Sun Burn
Protect Those Who Are Dear To Your Eyes
Finally, it should be noted that children are at particularly high risk of contracting snow blindness since their eyes do not contain the same level of protective pigment found in adults; hence the importance of ensuring good sun protection for the entire family.
There a several types of lenses designed for different weather conditions. Mirrored lenses, for example, filter the light considerably to ensure greater comfort on sunny days. This type of lens is very popular with skiers and snowboarders.
Because Winter Makes You See All The Colours
Whether playing outdoors or indulging in more extreme winter sports, both adults and children must ensure that they have adequate UV protection for all winter conditions. Do not hesitate to contact your licensed optician, they are qualified to advise you on various sun protection options for you and your family.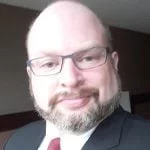 Derick Summers
R.O Freelance Optician and Trainer