When it comes to your eyes, insure your quality of vision, fit and safety are in the right hands
Your licensed optician help you select the best fit for you!
You can determine that your lenses offer 'best fit' when they are comfortable, you can see well and you don't develop any symptoms that indicate insult to the cornea. A licensed optician can help you develop the lens specifications and measure the curvature of your cornea using an instrument called a keratometer. This helps the optician select lenses with a compatible curve. The LO will also observe your cornea with a biomicroscope – also called a slit lamp. This establishes the base line appearance of your corneal tissue. Each time you return for a check up the optician will perform slit lamp observation to detect any contact lens-related changes, trouble-shoot as necessary and make/recommend adjustments to the lenses, wearing schedule or lens care protocol.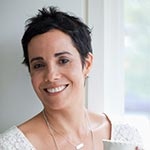 Contact lens solution is now your best friend!
Do not use bottled water, tap water, alcohol, or any other type of liquid solution, or else your eye health will be at risk. Absolute worst case scenario, and you're stuck without access to any solution, you can use eye drops. We advise you to anticipate the unexpected and plan ahead by carrying extra solution in your purse/backpack/briefcase.