How To Stop Children's Glasses From Slipping
It's a challenge for every parent, how do I stop my child's glasses from slipping? Between the joys of an active youngster and the bridges that are still developing, this can pose quite the challenge. 
Adjustable nosepads will have to be tweaked and shifted to lie flat on under-developed bridges and this will help significantly, but many frames, plastics in particular, lack adjustable nosepads. In these instances the temples are going to have to take on the lion's share of the work. Straight temples that wrap the skull as found in sports style frames offer one solution, gripping the skull as a whole, but kids put there heads in interesting positions and more may be necessary. The traditional temple bend behind the ear with a millimeter or two of space left for movements like talking and chewing offers the best chance of keeping that frame in place, though sometimes even these come up short. Sometimes the temples must be so tight to hold the glasses, that you're causing more issues than you're fixing. 
If these adjustments to the regular frame are insufficient to keep the frame from slipping, small silicone hooks can be added to the temple tips to act like an adjustable cable temple without permanently altering the frame itself. These wrap the ear more securely and may solve the problem. Of course, you can always look at a conversion kit and actually change the standard temple of a metal frame to a cable temple system. This is not the prettiest option in my opinion, but it does the job. Before making permanent modifications to the frame itself, I'm generally more inclined to look at an after market strap. These elastic straps attach easily to the temples and can be adjusted to hold the frame more and less tightly to the skull without doing any permanent changes to the frame itself. 
When it comes to holding a frame in place on a child, it's a matter of degrees and escalation, start with the simplest solution first and increase if necessary. Of course, all this assumes that you're starting with a properly fitting frame in the first place.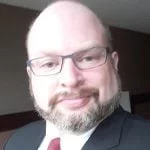 Derick Summers
R.O Freelance Optician and Trainer