Have you considered a career as a Licensed Optician?
School is almost finished but you still haven't figured out what you want to do next. You know you need to move out, you need to pay the bills, and most importantly you want to start making your own way in the world. Have you considered a career as a Licensed Optician? A relatively short post-secondary school commitment can put you on track for a career with benefits, competitive salaries, and future growth opportunities while at the same time making you a member of a health care profession and allowing you to make a difference in peoples' lives helping them see better.
Focus your talents
As a Licensed Optician you will be a member of a provincially regulated health care profession. You will work closely with patients interpreting their prescriptions to determine their visual needs and then designing solutions that will best help meet them. Within the profession there will be opportunities to focus your talents. For those of you technically minded you can specialize on problem solving and contact lens fitting, becoming an expert on light and vision. If you prefer to work closer with people, you can put your fashion sense forward and focus on personal style, helping patients create the ideal look for any situation and tailoring their eyeglass choices to fit perfectly.
Demand is high for Licensed Opticians and that translates to :
remuneration;
salaries;
benefits;
flexibility.
A great career opportunity
As a Licensed Optician you can have your credentials recognized in every province in Canada with ease allowing you the ability to settle-down almost anywhere.
Freedom, flexibility, and a future – what more can you ask for!
For more information on how you can begin your journey into this exciting career today!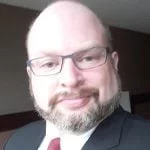 Derick Summers
R.O Freelance Optician and Trainer